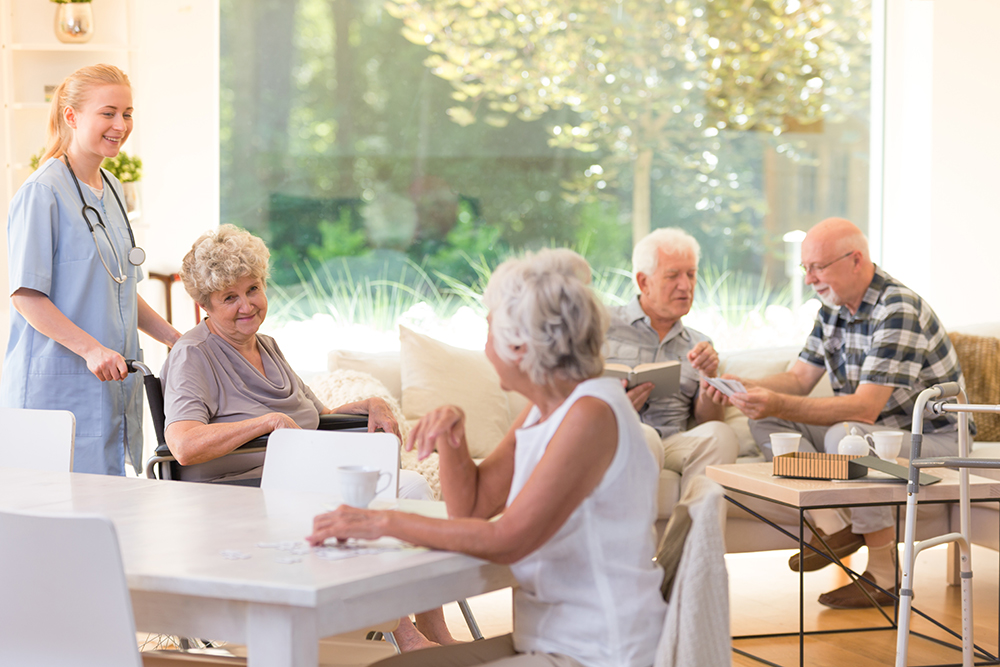 5 years ago · IsReferral · 0 comments
With assisted living you can have the best of two worlds.
A more appealing environment for both residents and family – a more home-like atmosphere with personal care and support services.
Assisted living facilities evolved from small so-called board and care or personal care homes and offer an example of care (compared to the medical model of a skilled nursing facility). The assisted living industry is a segment of the senior housing industry and assisted living services can be delivered in stand-alone facilities or as part of senior living community with diverse needs.
So the right time to consider this move is different from person to person. Timing a transition to senior living can be tricky because it is highly personalized. It depends on how well your loved one is faring in their current home, their present health status, and their future medical and personal needs.
To help ensure the residents health, safety, and well-being, these facilities typically provide:
supervision
assistance with activities of daily living, known as ADLs- bathing, grooming, dressing and more
coordination of services by outside medical care providers
administration or supervision of medication
all the necessary monitoring of resident activities
While those with early-stage Alzheimer's can function independently, those who are in the middle-stage require some supervision and care. This is where assisted living becomes a good option. In assisted living facilities, individuals generally live in a private studio, private apartment, or a shared apartment, and have staff available to assist them 24-hours / day. This type of living arrangement is ideal for those who are still able to live with some independence, but do require assistance with activities of daily living, such as doing light housecleaning, bathing, dressing, and mobility.
Assisted living facilities usually offers:
Medication management
Transportation to and from doctor's appointments
Social activities
In addition, there will be a dining hall where residents gather to eat meals.